A rather interesting review of the Zidoo Z9S is the Technozon channel. The author focuses on fine-tuning the device to play video on TVs. Plus, conducts small performance tests.
Technozon video review:
Prolonged battles between manufacturers of TV boxes are pretty tired. In fact, excluding budget solutions (with a price of up to 100 $), any device pulls video into 4K with HDR and supports resource-intensive toys. The Zidoo Z9S is a slightly different category of products. This is a full-fledged player for video, providing a set of additional features. In particular, networked.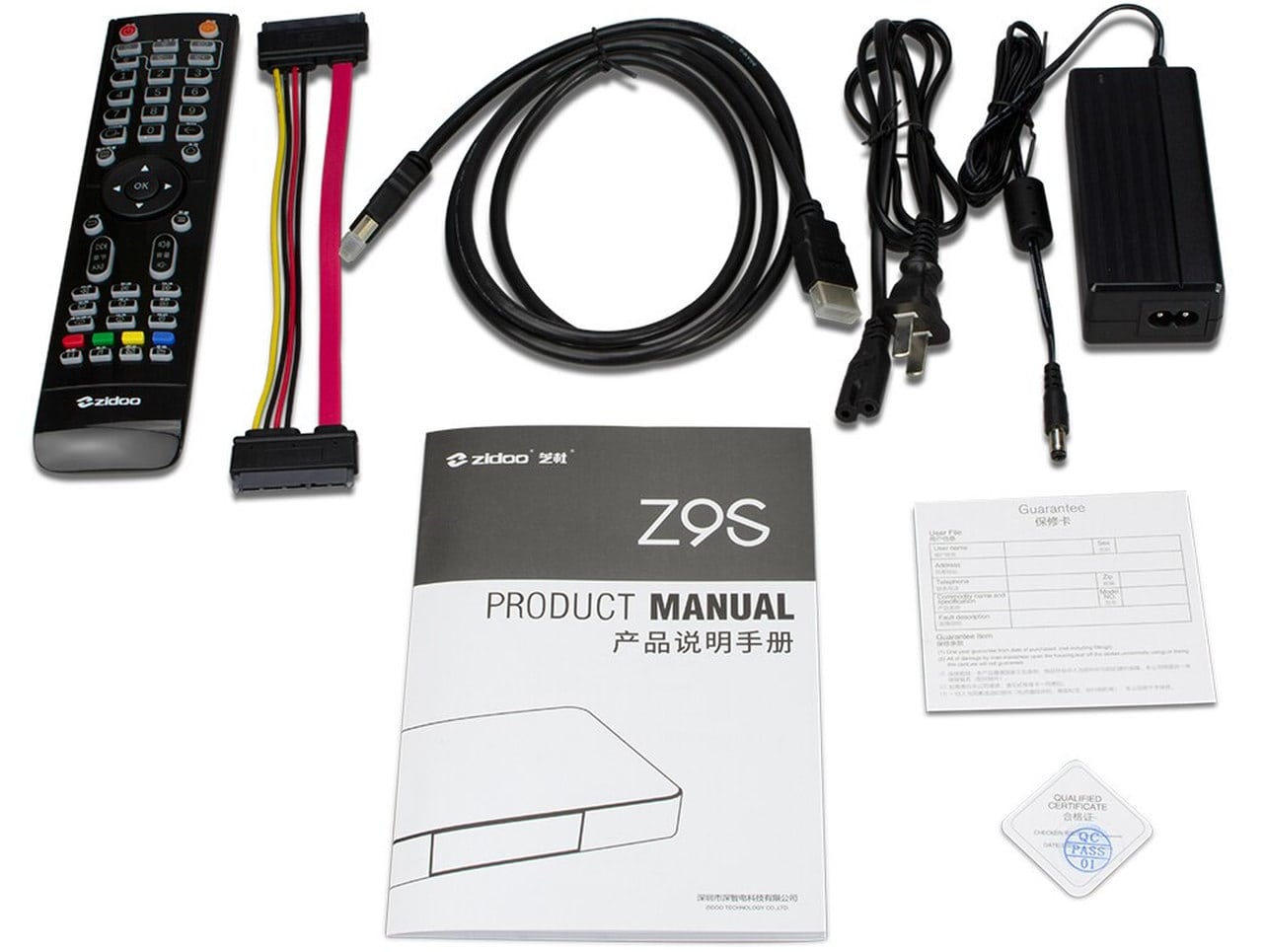 What's the business here?
Most owners of 4K TVs (with a diagonal of 65 "and more) - These are wealthy segments of the population. Entrepreneurs, management team, children and parents of businessmen. People who know how to make money, but who have IT difficulties. You can interview your friends from this category - everyone bought modern TVs, but no one is watching movies in UHD.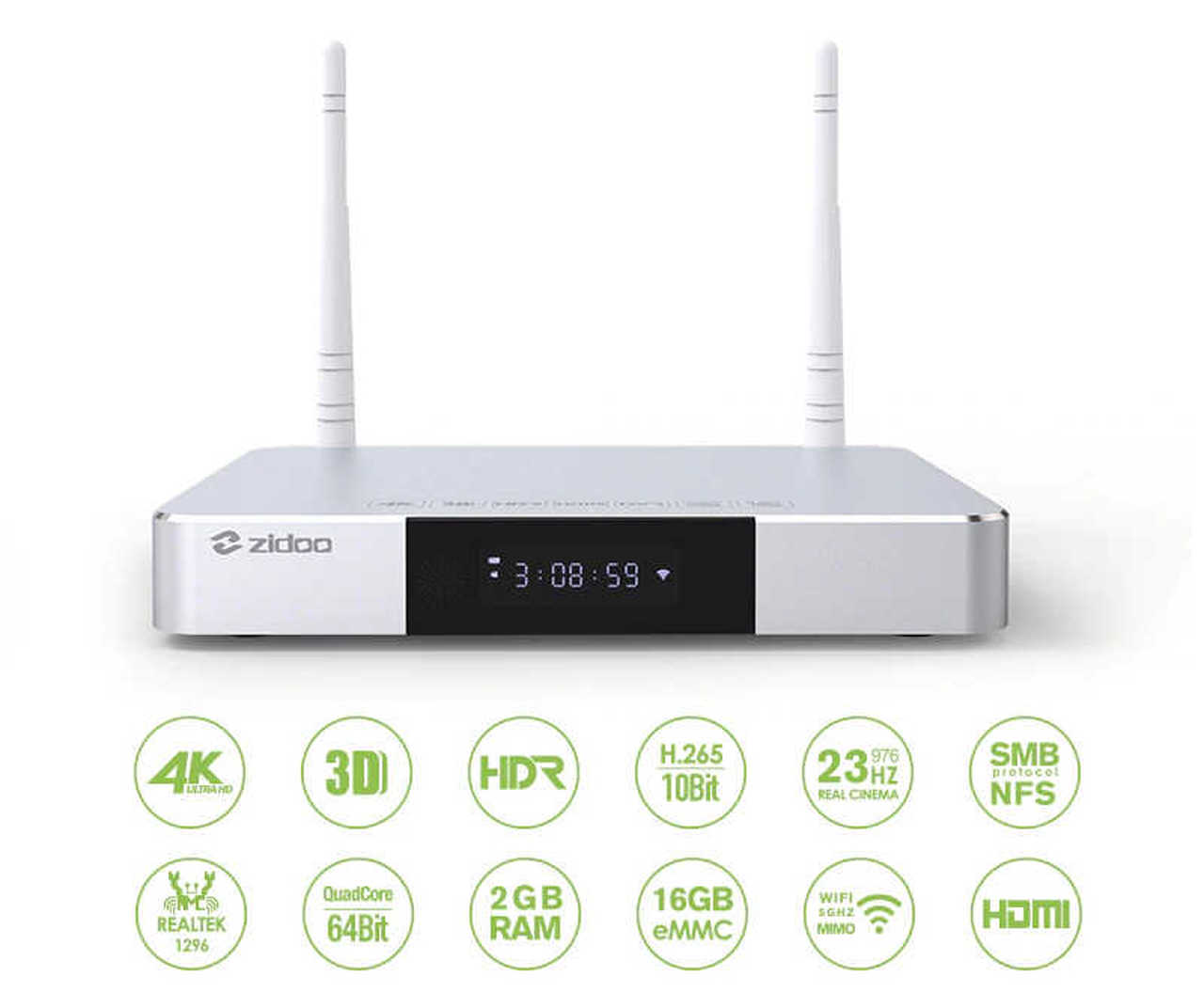 And why not?
The movie needs to be found first. One of the ready-made IPTV or torrent-online solutions. But this also causes difficulties. Plus, not always on the same Netflix or LostFilm the necessary content is present. Simply click the button to go to the "Movies" folder and select the desired file. And for films to be present in the catalog, someone must put them there. And here we go to the most important thing.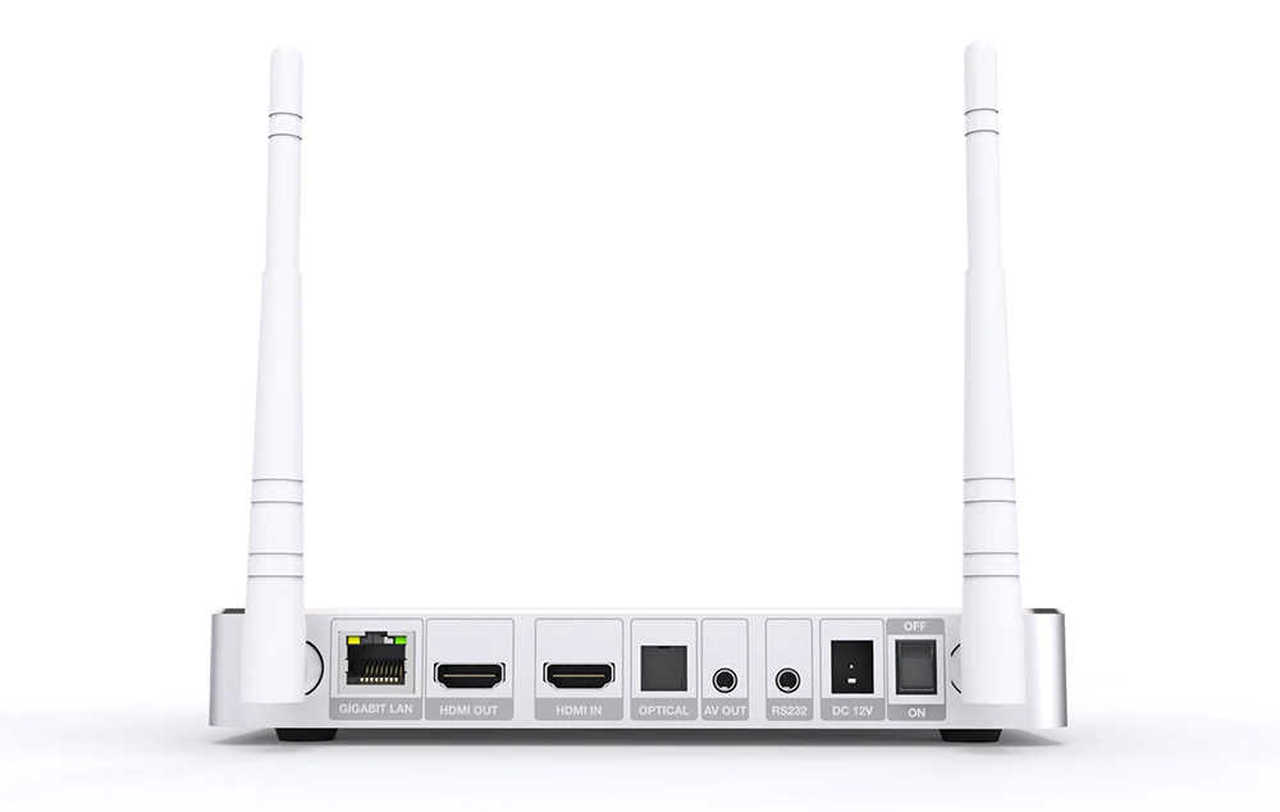 Zidoo Z9S prefix: a solution for business
The main feature of the console is that it is a symbiosis of the player and network storage. Yes, TV box + NAS. With a full set of network functionality for remote control and video playback.
How is this solved?
A Zidoo Z9S set-top box and a hard disk drive (HDD) with a capacity of over 1 TB are purchased.
The set-top box connects to the TV and is fully configured for the user's tasks.
Zidoo Z9S has OS Linux (Open WRT), where the administrator prescribes remote access settings. This can be Web-based management or FTP file upload.
And that's it. The administrator concludes an agreement with the owner of the console on mutually beneficial cooperation. For a certain monthly fee, the user receives a certain number of films in UHD quality. It can be fresh and old films, series, programs - anything. You can even download to order, having coordinated the choice in the messenger.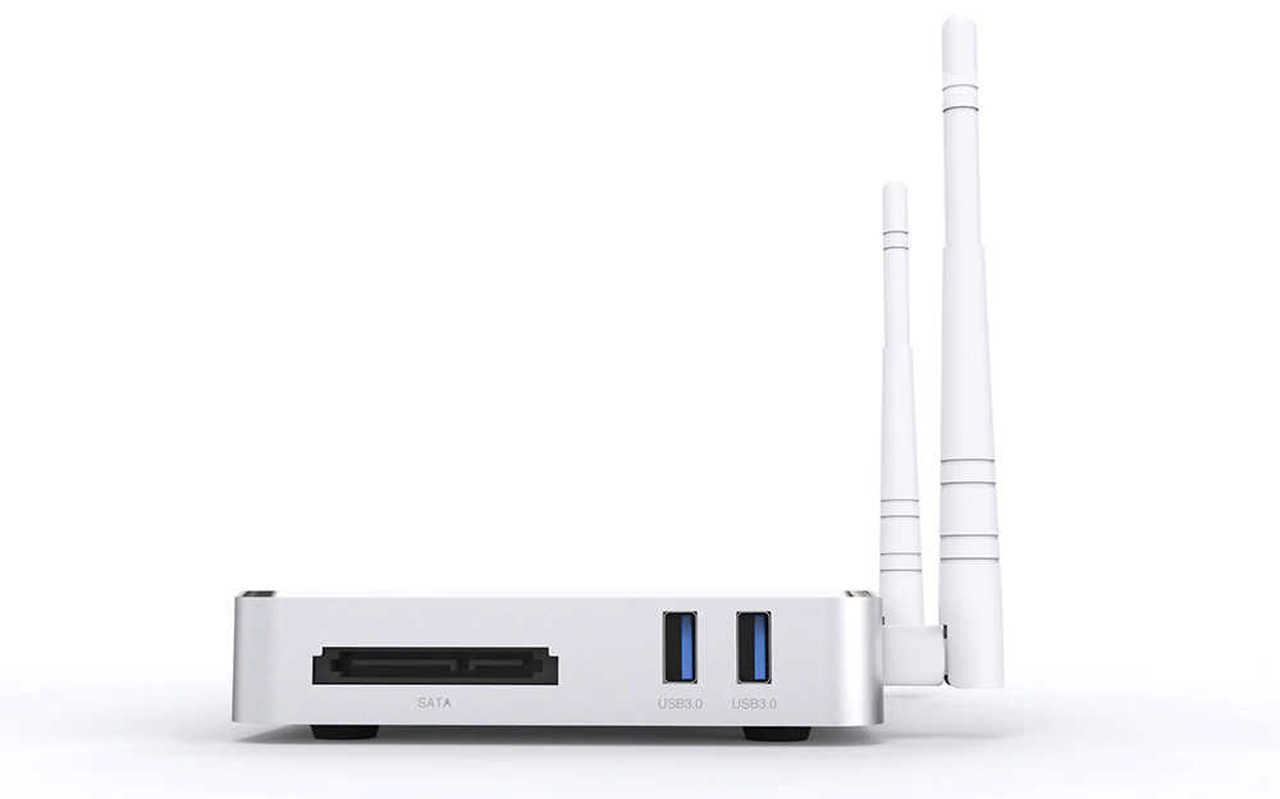 Such services have long existed in the markets of Europe, America or China. Cost ranges from 20 to 100 dollars per month. This is a ready-made business for a responsible IT specialist and maximum convenience for a user who does not want to delve into the video search process.
Prefix Zidoo Z9S: specifications
Why this prefix, after all, there are interesting solutions from Beelink, Ugoos, Apple, Xiaomi. In addition, these brands offer productive TV boxes for games. It's all about ease of use. The device was originally imprisoned for network capabilities and multimedia playback. It's easier to manage, configure, upload, update, maintain. The Zidoo Z9S is a single entry point for people with different levels of knowledge and experience.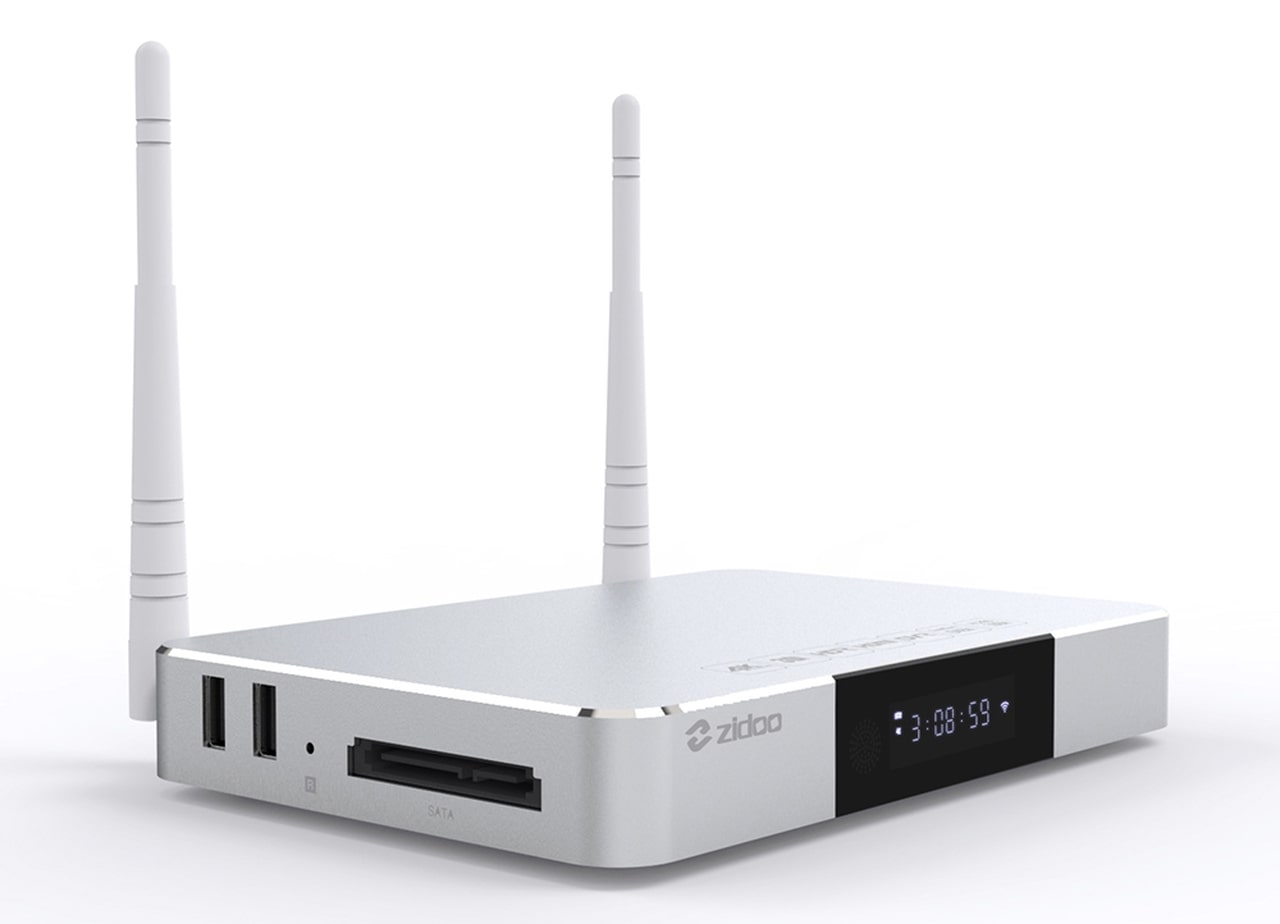 And not only multimedia. For business owners, you can make a home network storage and provide remote access from the outside. Full NAS server functionality. These are backups, and office data, and even black bookkeeping. Everything is combined in one device.
| | |
| --- | --- |
| Chipset | Realtek RTD1296DD |
| Processor | Cortex-A53, 4 cores up to 1.4 GHz |
| Video adapter | Mali T820 MP3 (4 cores up to 750MHz) |
| RAM | 2 GB (LPDDR4 3200 MHz) |
| ROM | 16 GB (3D EMMC) |
| ROM expansion | Yes, USB Flash, SSD, HDD (3.5 "or 2.5") |
| Operating system | Android 7.1 + OpenWRT |
| Wired connection | Yes, RG-45, 10 / 100 / 1000Mbps |
| Wi-Fi | IEEE 802.11 b / g / n / ac 2T2R, 2.4G / 5GHz Dual Band, Wi-Fi Bridge |
| Bluetooth | Yes, version 4.2 |
| Signal amplifier | Yes, 2 antennas for 5 dB |
| Interfaces | 1x HDMI Out, 1x HDMI In, 2x USB 3.0, 2x USB 2.0, 1x RJ-45 1Gbs, S / PDIF, AV-out, RS232, 2xSATA III, DC 12V |
| Memory cards | microSD 2.x / 3.x / 4.x, eMMC ver 5.0 |
| Video format support | 4K UltraHD, Full HD 1080P, HEVC / H.265, 3D |
| Player body material | Aviation aluminum |
| Охлаждение | Yes, passive, there is a ventilation grill on the bottom |
| Price | 150-170 $ |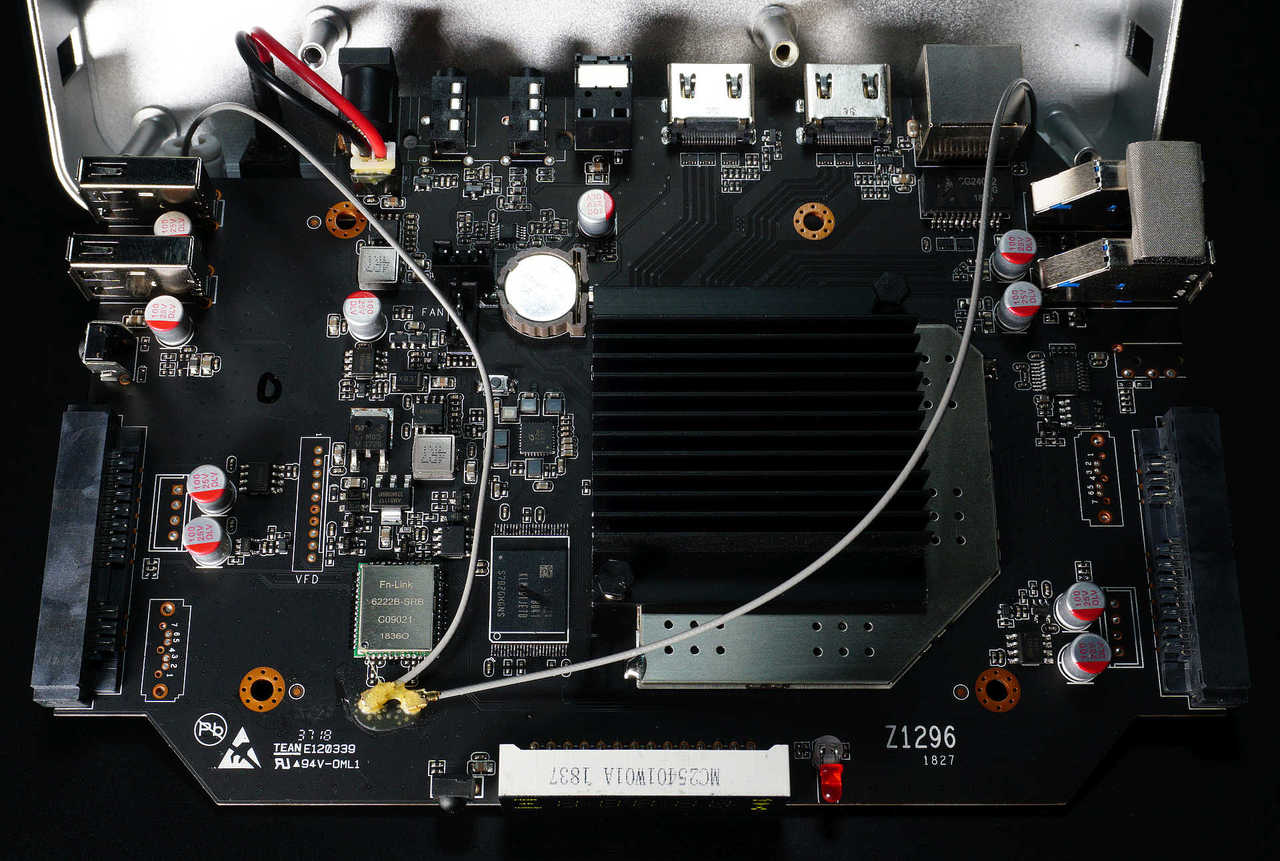 More advanced users who still want to organize a business will have to study the OpenWRT functionality on their own using the instructions. It is available on the manufacturer's website.