Beelink is trying hard to capture the media player market for TVs. At first, these were "omnivorous" consoles, able to play video content of various formats without braking in the best quality. Then, using a powerful chip, the manufacturer captured the console market for the Android platform. And now, he introduced a unique solution that captures the entire range of multimedia services for the home user. His name is Beelink GT-King PRO.
Immediately imagine a video review of the console from the coolest channel, which is positioned on the TV Boxes. The Technozon team offers to familiarize themselves with the console, conduct tests and train users in fine tuning. Links to other reviews of the author below.
Beelink GT-King PRO: Features
| | |
| --- | --- |
| Chipset | Amlogic S922X-H |
| Processor | 6 cores (4x Cortex-A73 @ 2,21 GHz + 2x Cortex-A53 @ 1,8 GHz) |
| Video adapter | Mali-G52 MP4 (2 kernels, 850MHz, 6.8 Gpix / s, OpenGL ES 3.2, Vulkan API) |
| RAM memory | 4 GB LPDDR4 3200 MHz |
| Flash memory | 64 GB, SLC NAND Flash eMMC 5.0 |
| Wired network | Yes, RJ-45, 1Gbit / s |
| Wireless network | Wi-Fi 2,4 + 5,8 GHz (MIMO 2T2R) |
| Wireless interface | Bluetooth 4.1 + EDR |
| Ports | HDMI, Audio Out (3.5mm), MIC, 4xUSB 3.0, SD (up to 32 GB), LAN, RS232, DC |
| HDMI | 2.1, support for HDR out of the box, HDCP |
On board the console there is a built-in microphone (a small hole on the case). For some reason, they forget about the microphone in the reviews. And the solution is interesting. After turning it on, you can set aside the remote control and give voice commands to the console. It works great.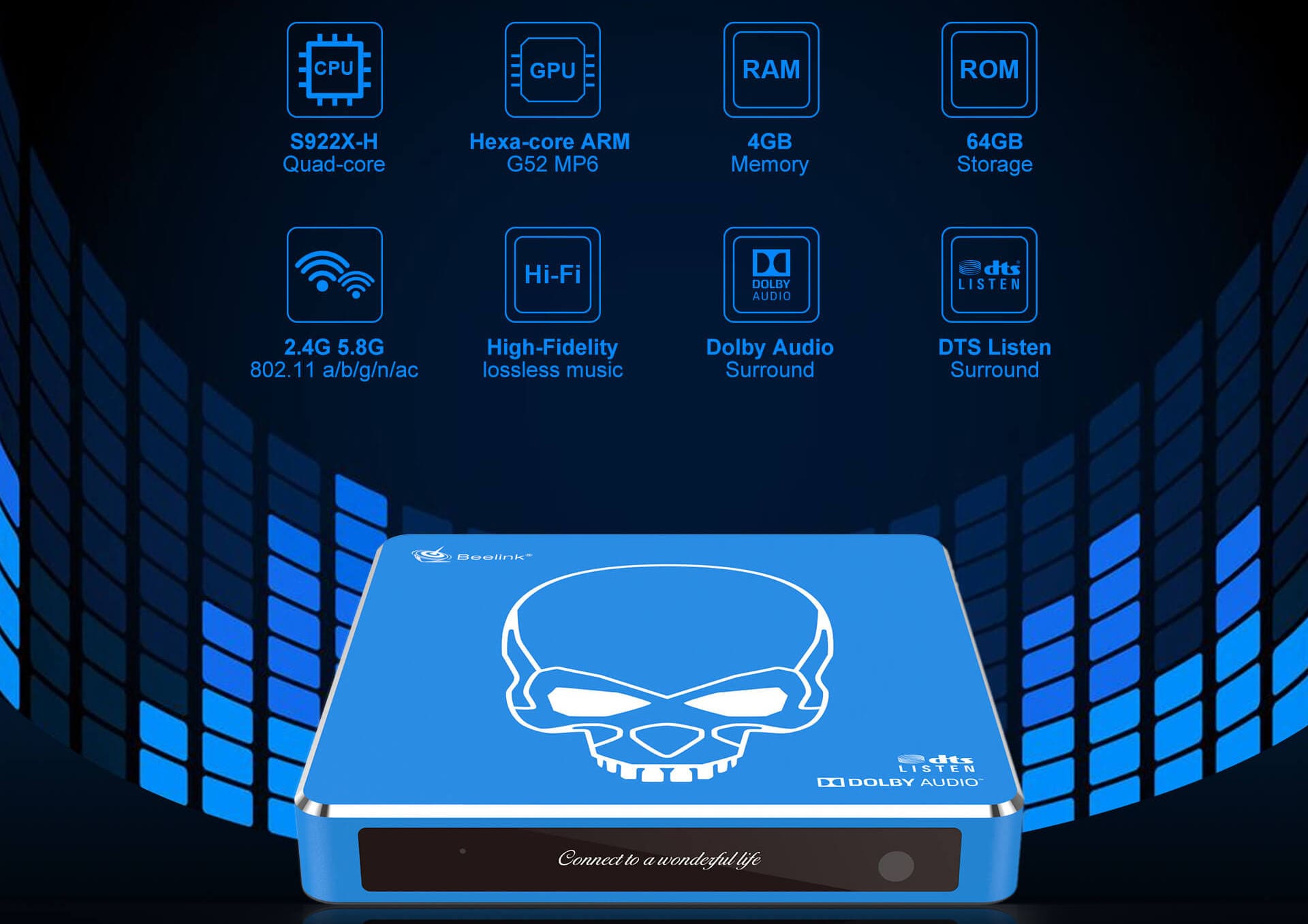 On the RS232 connector. Do not try to screw the prefix on it to the audio equipment. It is made for software developers. The product is aimed at the film industry. Why RS232 and not USB? Because to work with USB, you need ADP (shell). Through the RS232 port, you can communicate with the console in the highest level programming languages. Beelink GT-King PRO is an open platform. And developers have full access to the hardware.
Augmented console functionality
Compared to its predecessor, the flagship Beelink GT-King, the Pro version has received a number of new and sought after improvements.
Designed cooling system
The case of the console is all-metal, and inside, on the chip, a radiator is installed. As a result, the Beelink GT-King PRO TV box is one passive cooling system. By the way, there is a sticker on the bottom cover warning of the non-criticality of the case heating in operation. The bottom line is the maximum ceiling in 50 degrees Celsius, even in synthetic tests and games. Trotting - 0% (zero!). And this is awesome. In the previous version of the TV box (GT-King), the indicator in synthetic tests was at around 73 degrees, and trotting at 13%.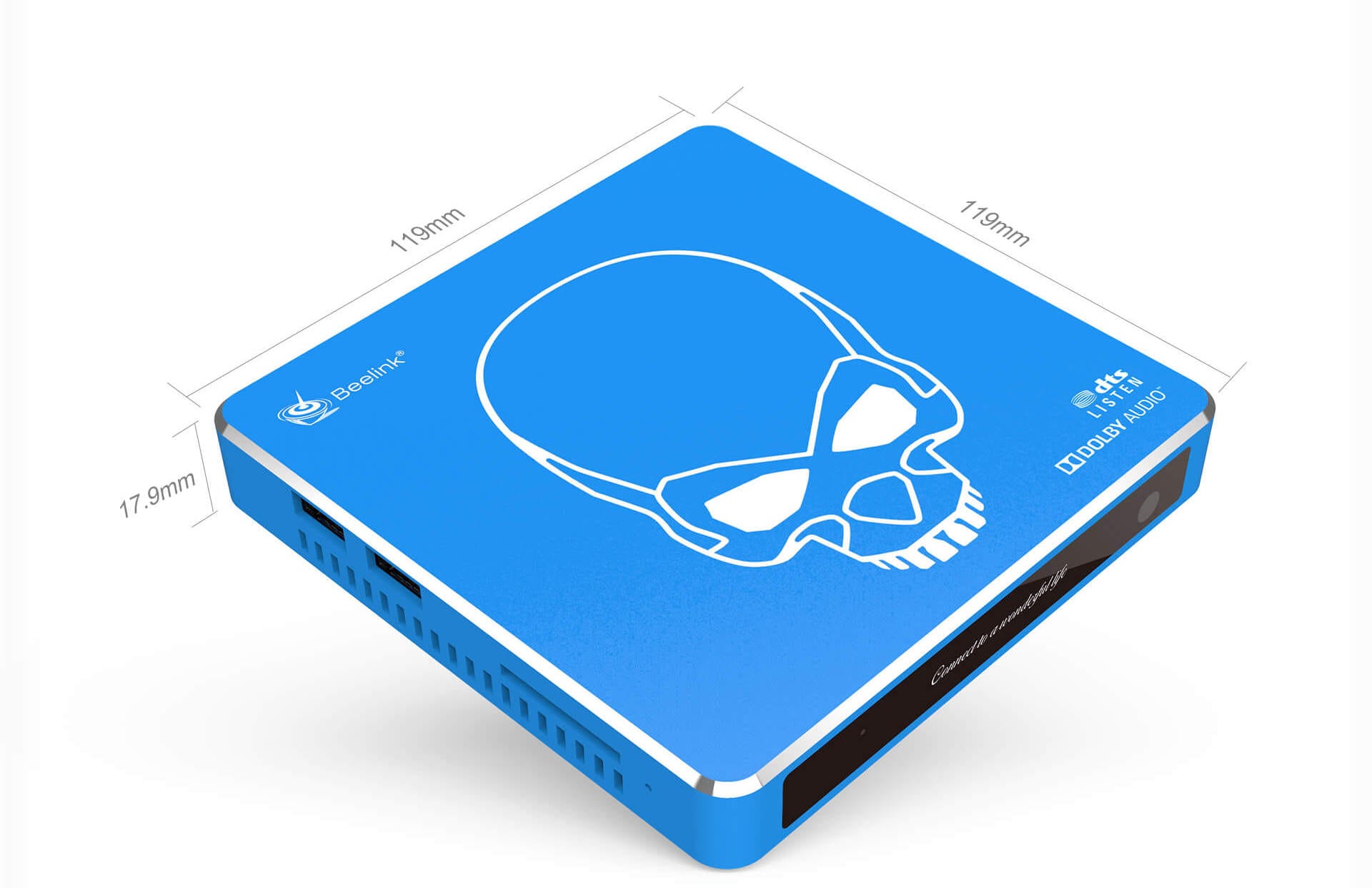 What does this give the user:
The complete lack of braking in games and when watching video content with high definition images;
No need to invent (and even more so buy) an active cooling system. The prefix can be installed anywhere, it will not burn out and will not spoil a comfortable rest.
Full jack jack audio output: 3.5mm
Previous models of the manufacturer Beelink had on board only an optical output for acoustics. Most users received TV audio via HDMI. Perfect solution. But what about the owners of modern 4K televisions with old home theater models? Brands Samsung and LG (and such TVs are installed on most) have not used jack: 3.5mm output for a long time. Only optics. And on older receivers or movie theaters there are no S / PDIF or HDMI connectors.
Of course, you can buy a digital-to-analog coder and distill the "digit" into analog sound. But a normal digital-to-analog converter will come out more expensive than a TV set-top box.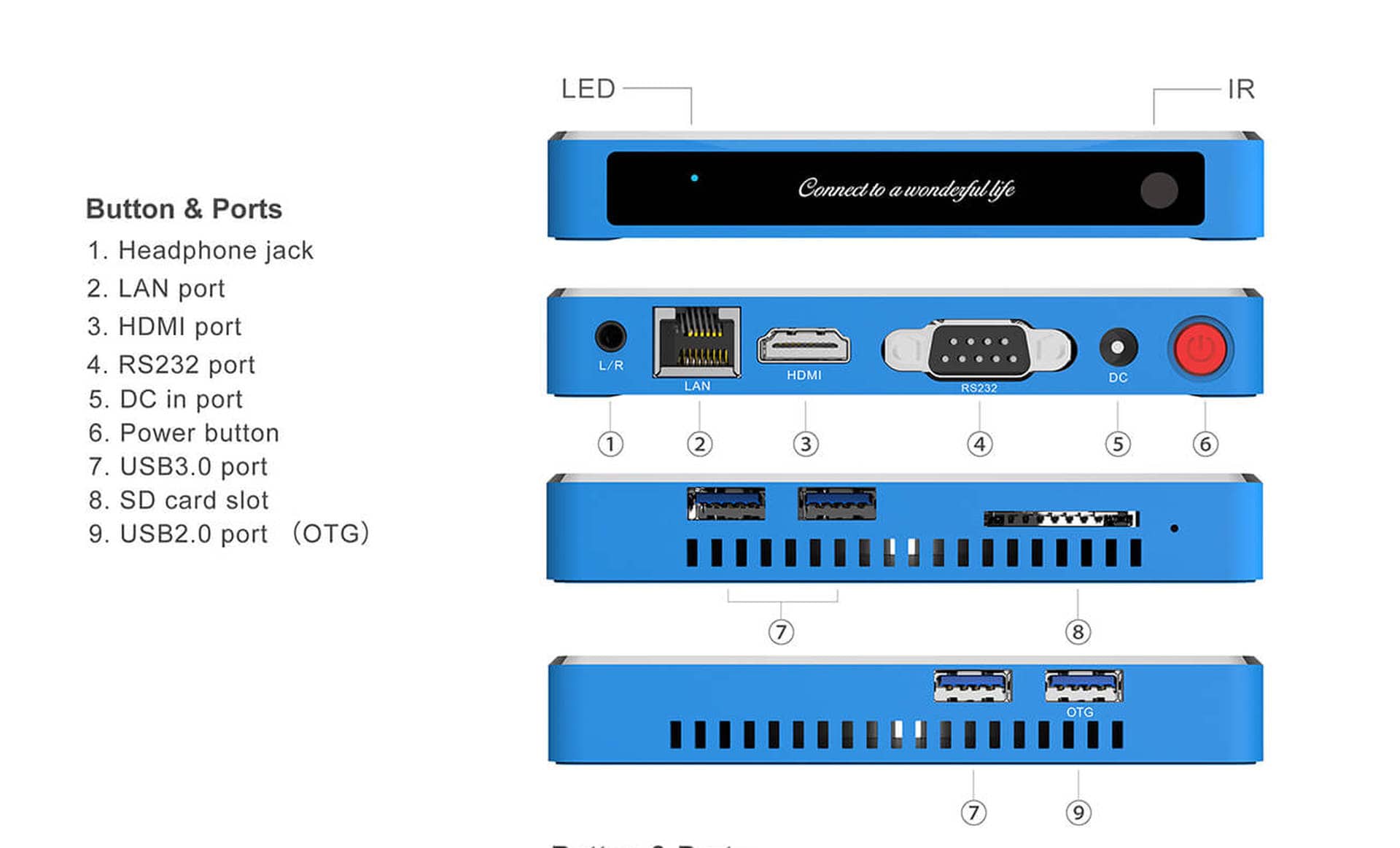 The Beelink GT-King PRO turnkey solution is like a breath of fresh air. Moreover, the manufacturer installed not just an analog output, but made it on a cool chipset, with Hi-Fi quality and support for Dolby effects.
Yes, the new console is 40% more expensive than its predecessor GT-King. And also made in a rather strange color. But these are trifles compared to the capabilities of TV boxing. Where else can you find such a powerful and functional prefix that is guaranteed to pull all games or videos, and is not overheating yet.