At first, TeleGram is now just Gram, so Pavel Durov, creator of the popular social network Vkontakte, told the public about the creation of a new cryptocurrency. Information in the media came from the lips of a former employee of the social network, Anton Rosenberg.
Pavel Durov: the new cryptocurrency Gram
As noted by a former colleague of Durov, the owner of the Telegram messenger, he decided to provide the Rising Sun countries with another payment system. The project was given the formidable name TON (not to be confused with TOR), which stands for Telegram Open Network (open Telegram network).
Financial experts evaluated the entry of Durov's brainchild into the digital currency market as the Telegram project is considered unprofitable and the owner urgently needs to breathe new life into a social project. However, not everything is so smooth. Due to US sanctions, international payment systems do not work correctly. You will need the help of influential and wealthy people, whom Durov decided to find in Iran.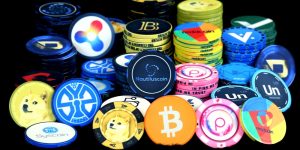 It is still unknown what the new union will result in, but experts are sure that the rapprochement of Russian businessmen with Asian countries is the right decision. It remains to wait for the implementation of the project to introduce the new cryptocurrency Gram.